CREATE
I've been making images and telling stories since I first drew on the walls with crayons as a small child (sorry Mom) and lined my math workbooks with far-fetched tales (sorry hard-working teachers). Although I started my career as a successful Illustrator, it has increasingly been photography and videography that have become my media of choice. As tools for storytelling and companions out in all the wild places I love to explore, they are incredibly empowering and fun.
EDUCATE
I love learning new stuff almost as much as I love teaching and helping others.  I'm curious about nearly everything and nothing makes me happier than knowing I had a hand in helping empower someone else and see them succeed. During my career, I have been adjunct faculty as well as a Visual Communications Department Chair. In the last couple of years, I've been creating my own top-rated online training courses as well as delivering instructional design solutions for a wide range of commercial clients.
IMAGES

Outdoors, Adventure Travel, Real-Estate, Cityscapes and Architecture, Product and Retail, Stock and Assignment. I also create WordPress websites for individuals and small to medium sized enterprises.

VIDEO

End-to-End production including shooting, editing, post-processing, audio, titles and motion graphics. Aerial and drones, time-lapse and more. I make engaging and effective promotional videos for a diverse range of clients.

WORDS

I am a published author of two books, one of which has been an Amazon best-seller. I have written dozens of articles, guest blogs and advertising copy in campaigns for many Fortune 500 companies
ONLINE TRAINING

I have been publishing top-rated, comprehensive online training courses on Udemy.com for photographers and other creative professionals. I am currently in the process of adding more courses on Amazon as well.

INSTRUCTIONAL DESIGN

I create online courses and facilitator-led training for corporate, small business, non-profit and education clients.

WORKSHOPS and COACHING

I work one-on-one with individuals as a coach or mentor in order to empower their goals and success in various creative fields. I also create and facilitate group workshops in the field or classroom.
INSPIRE
In the same way that nature and this amazing planet inspires the hell out of me, my greatest hope is that I can in turn, inspire and help others in my own small way. Creating compelling content is only one potential avenue for inspiration in my opinion. By living an authentic life of passion, compassion, sharing and exploration, my aim is to help others pursue their paths and discover their own authentic lives. This is what I strive to do every day and the subject of my next book. Stay tuned for that…
THERE IS MAGIC OUT IN THE WORLD – WAITING TO BE SEEN
This is where it all begins. Genesis. This is the creation story. Not mine personally, but the place where the images I make are born. Out exploring in the field and almost always in nature somewhere. I usually have a destination in mind when I set out, but that is seldom where I find the magic. The real treasures are those unexpected moments and discoveries on the way. I have to be open to them, paying attention and willing to take the proverbial road less traveled. Spontaneous choices. Fun. Where will you go to find those magical places that inspire you the most?
I firmly believe you could create beautiful images virtually anywhere. Learning to recognize opportunity, understanding composition and design principles, knowing your camera gear and using it to best advantage, all take training and practice. I was fortunate to train under some incredible, world renowned artists as a student and I learned tons during many years as a Creative Director. However, no classroom has been either as fulfilling or effective for me as spending countless hours practicing my craft. Nothing gives me greater pleasure than passing what I've learned to others.
SHARING OUR AMAZING WORLD THROUGH IMAGES AND WORDS
My life has really been defined by the creative process and adventuring in the outdoors. For as long as I can remember, I've been making images, writing poetry and telling stories. As a toddler, it was often in crayon on the walls (sorry Mom), and then in high school, my workbooks simply became big sketchbooks (sorry hard-working teachers).
After attending Art Center College of Design in California, I worked in LA as a freelance Illustrator before launching a successful career as a Creative Director back home in the Pacific Northwest. A few years ago, I jumped ship to backpack around the world and then across North America in my SUV. Along the way, I made photographic images of everything I saw and experienced along the way as I lived nomadically on the road.
I am the author of two books with two more in the home run stretch to completion. My most recent published book titled is Love, Loss and Transfiguration. It is a select collection of my own poetry set against a carefully designed backdrop of photos that I have taken around the globe. You can find it here on Amazon.
I am also the author/illustrator of the Amazon best-selling children's book "The Ball in the Hall." More recently, I have turned my attention to helping others with my own series of online training courses in photography, design, portfolio development, and career success for creative professionals. Enroll today on Udemy.com. 
DON'T JUST TAKE IT FROM ME – WHAT ARE OTHERS SAYING…
You have blown me away with your professionalism at all levels - done right and done on time. It has been such a pleasure working with you that I can assure you, you are THE designer for my company from here on in. Professionalism personified.
 - Angela Sutcliffe Consulting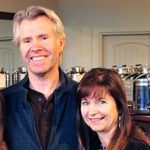 We're just tickled with our website, branding, product photos, training, and collateral materials. Dale can provide just about any creative asset you can think of. We get great creative work on time & budget, plus he is really fun to work with!
 - Jan & Ray Morin: Olive Us Oils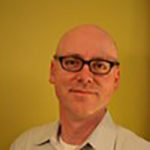 Dale is the finest Creative Director I've ever worked with. His leadership was instrumental in enabling WildTangent Media to meet the demands & expectations of its customers. A superb leader and a great guy.
 - Kelly Mullins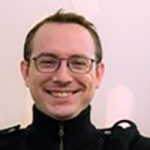 Dale has a passion for sharing his deep knowledge of design with the next generation of designers. He's a great mentor and his students love working with him.
Proud to have Dale on our team.
 - Grae Drake: Head of Education
A WHOLE LOT MORE THAN JUST A PRETTY PICTURE
WHY WORK WITH ME?
There are lots of talented hard-working photographers out there, so why choose me? What is my unique selling proposition or USP?
MY UNIQUE SELLING PROPOSITION
For starters, 2 design degrees and an MBA. I was an award-winning Creative Director working with dozens of Fortune 500 companies for years. My work has been featured in broadcast, online, stock and print media. I hold group and individual workshops, as well as publish popular online video training courses.
FIND OUT MORE
YOUR SUCCESS IS MY SUCCESS
Whether you're looking for stock imagery, a photographer to shoot your next project, or whether you want to take your own photography to the next level, you need a professional who is competent, collaborative, and invested in your success.
I WANT TO MAKE YOU LOOK GREAT
I use all my skills and experience,as an award-winning image-maker, educator and business professional to help solve the many challenges you face. I want to be the best partner you've ever worked with. My goal is to empower you. I work within even the tightest deadlines and I'm more affordable than you think.
LETS TALK!