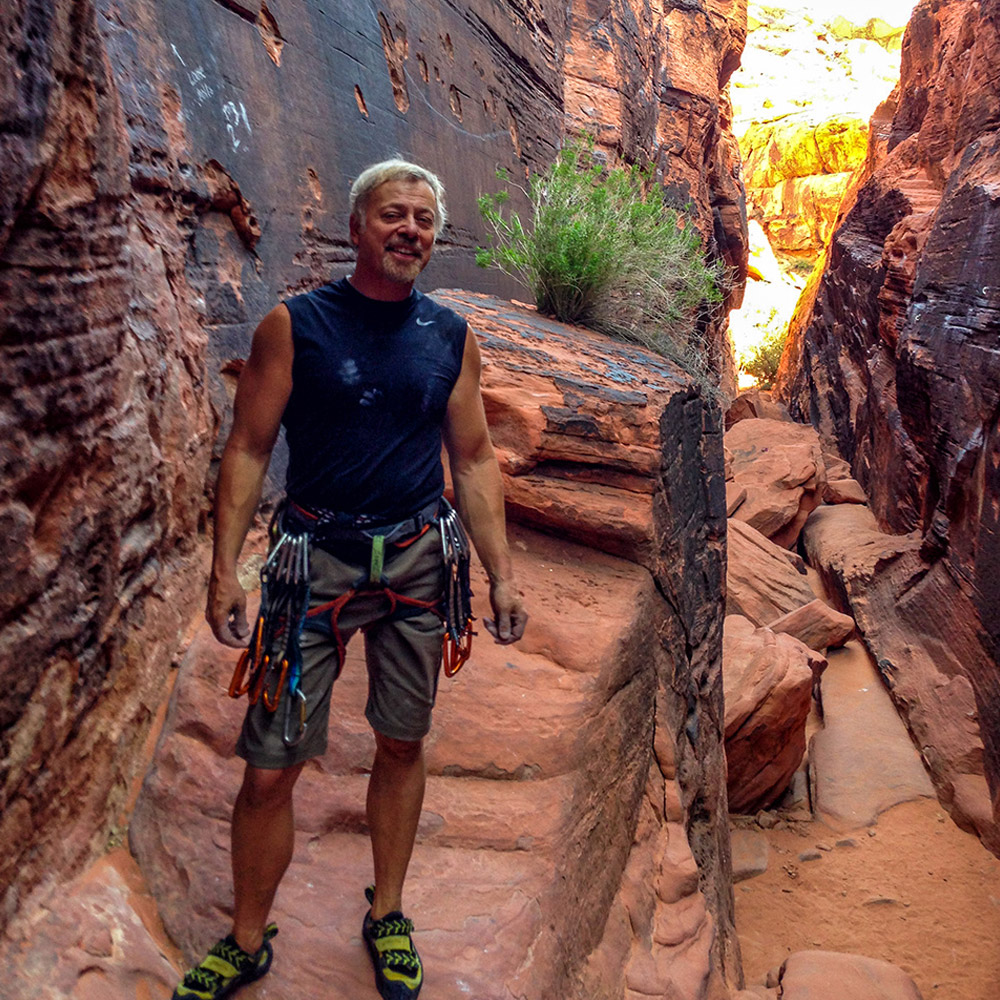 I grew up in a competitive water skiing family. I thought the skiing itself was fun, but competition part maybe not so much. I didn't enjoy that aspect and I wasn't that good at it because I wasn't really passionate about it. It wasn't until late in high school when I first tried rock climbing that ALL the lights went on for me. I was instantly hooked. Everything about it appealed to me including the adrenaline rush. It engaged physical, mental and spiritual dimensions in ways nothing ever had for me.
As soon as I could save up a few hundred bucks after graduation, I jumped in a car with some climbing friends and we rolled down to Yosemite, or The Valley as it was referred to. This was the fabled Mecca-like destination for all aspiring climbers of the era. We were about as unkempt and scruffy as it was possible to be and I loved every minute.  
Since those early years, I've been fortunate to climb all over the world including most major climbing destinations in North America. I've met and climbed with some of the best climbers in the world, had my own ongoing comic in Climbing magazine and enjoyed a ton of great adventures. Along the way, I've taken up, or at least tried a lot of other sports and activities including kite-boarding, scuba, whitewater paddling, cycling, skydiving, bungee jumping etc. There are still so many I want to try, but so far, nothing has captured my attention like rock climbing.