In some ways, I see landscapes as the canvas on which nature tells her stories and paints the details. Not that they aren't beautiful and exhilarating in their own right, because they indisputably are. These are the mountains, rivers, oceans, beaches, meadows, waterfalls, islands and forests. They are the places forged by incredible spans of time, geologic forces and evolution. Their scale and grandeur tend to be huge and often achingly beautiful. They are places in which I can travel through, meditate in and, explore and be completely present in. 
My favorite images in nature tend to be the small things, tucked out of the way and easily overlooked. They are the glorious little treasures which exist in the shadows of their colossal, showy neighbors. They are the humble working class citizens whose existence often goes unnoticed in the rush to see and photograph those celebrity mountain peaks, waterfalls and coastlines that seem to be on everyone's bucket list these days.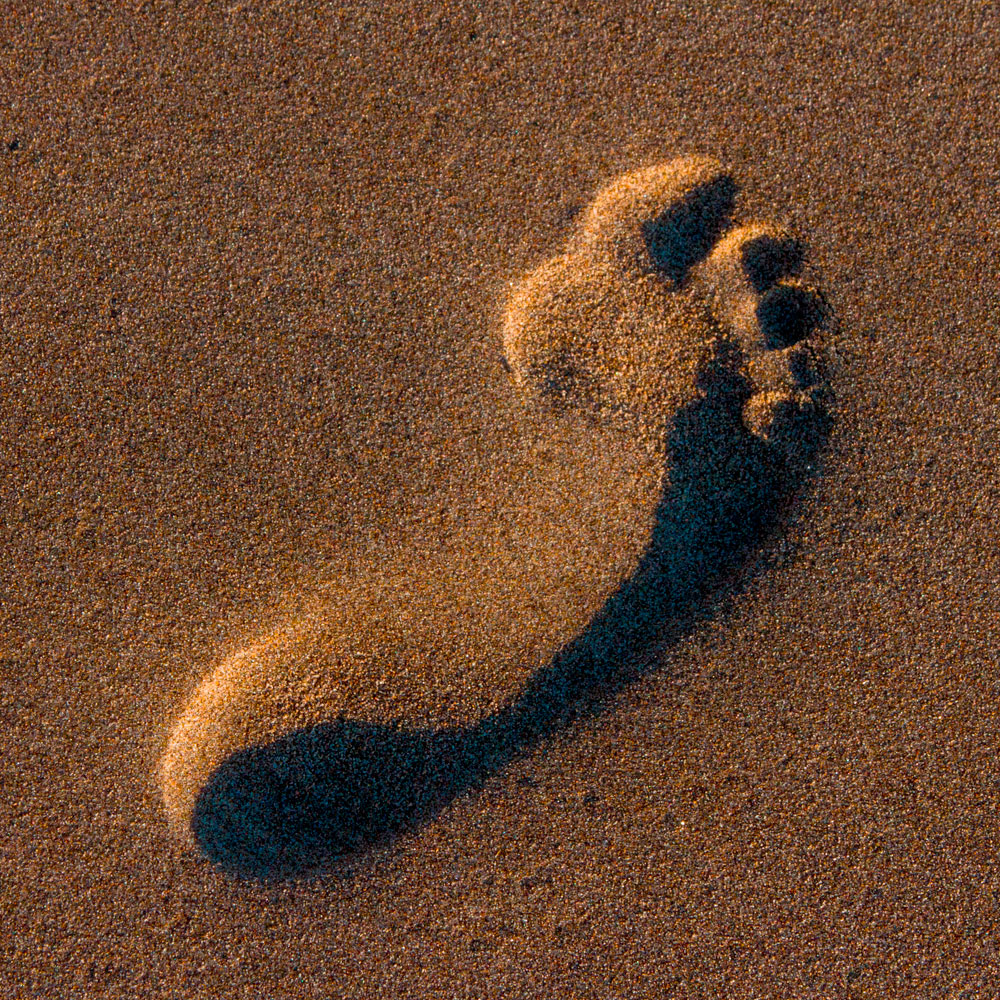 Being out in the wilderness with a camera is totally my Happy Place. Nowhere else do I get that same sense of connection, balance, and inspiration. Although I virtually always go out alone, I never feel alone or lonely surrounded by nature.
One of the most fascinating aspects of being out in nature, is that I almost always find the most interesting discoveries and best images are virtually never what I set out to find and photograph at the beginning of the day. My objective might be some majestic waterfall or mountain peak at the end of a long hike, but the real treasure turns out to be some beautiful little flower, mushroom, stream-bed, rock, or icicle formation along the way. I absolutely love how the Universe does that. It gives us what we most need, but seldom what we expect when we ask. I've eventually learned to be more precise in what I ask for, but more importantly, I've learned to pay attention, keep my mind and senses open, and to be present. To pay close attention.
I've learned that the journey is actually the destination. I've learned to find beauty in even the most mundane, easily overlooked things. I've learned that sometimes the most awe-inspiring moments can be terribly fleeting. Sometimes they are intended to live only in the storage media of your memory. 
The Evolution of Experience
As I've aged, the manner and filters I've used to experience nature has also changed. For much of that time, I pursued adventure and adrenaline fueled activity such as rock climbing as my primary interface with the wild places.
During the years I spent working as a helicopter rappel forest firefighter in western Canada, I was privileged to see extraordinary places that are virtually impossible to access otherwise. I experienced them through the lens of someone working to extinguish the destructive power of wildland fires rather than as an artist and image-maker. For me, those experiences were life changing and life affirming. Absent a camera however, they are mostly relegated to my memory and through written words rather than imagery.
As a climber, my primary interaction at places such as Yosemite, the Verdon Gorge, Stawamus Chief, Joshua Tree and Moab, was a kind of combatant or competitor struggling up the side of a cliff. It did afford a unique perspective, some incredible views and wonderful camaraderie, but with hindsight, it often also prevented me from fully appreciating the experience.
I still climb, paddle, dive, cycle and surf etc. Hopefully I always will, but increasingly I walk through the wild places more slowly and mindfully. Always as an artist because I can't be anything else, but also hopefully less as a transient interloper. I see myself as an image-maker rather than an image-taker because I think that precise distinction makes all the difference to how I experience the gifts of nature.